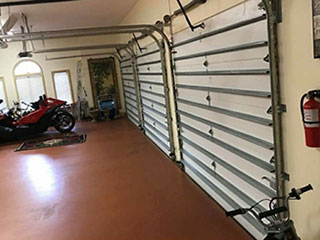 Wear and tear is something every mechanical system suffers from. The constant friction between the moving metal parts makes it so that eventually some type of breakdown will occur. There are ways to avoid most issues, however, and our company's maintenance service consists of them all.
The Importance Of Safety Checks
In order to make sure your opener knows when to reverse the door (like when someone gets in its way, for example) the safety sensors need to be aligned correctly. Our technicians will test them and the opener's reaction, to determine whether or not these units are working properly. We will also test the force settings of the auto-reverse mechanism and adjust them as necessary.
Reducing Wear and Tear With Lubrication
Applying the appropriate type of lubricant to all of the relevant parts can do wonders in terms of increasing your door's longevity. Repeating this at least once a year is highly recommended if you want to avoid all sorts of preventable repairs. Our experts will lubricate the hinges, the chain drive (if your opener uses one) and the rollers, and while doing so we will also examine the rail and the tracks, to determine if they need to be repaired.
Careful Tension Adjustment
In order to ensure your garage door is balanced correctly and that it's capable of opening and closing all the way, we'll test the tension of the springs and adjust it to the correct amount. This is very important as springs weaken over time, and this will help extend their service life.
No Phone Call Needed
You can, of course, always give us a call if you prefer, but with a few mouse clicks you can easily schedule a service appointment right here on this website. Our online scheduling system is intuitive and takes only seconds to use. Either way, whether you require emergency repair services or want to book a maintenance appointment, contact Garage Door Repair Danville and we'll take care of the rest.
But wait, there's more! We also offer:

Noisy Doors Silenced

Bottom Seal Rubber

Fix Garage Door Track

Door Level Alignment