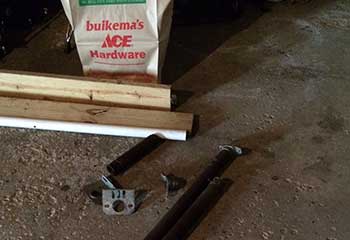 Broken Spring Replacement
Customer Issue: Mrs. Ballard grew distressed to find her garage door refused to open when she had places to be.
Our Solution: Our professionals located the source of the problem with a thorough examination. One of the extension garage door springs had snapped from strain over the years. We secured the door, then released the tension to remove what remained of the spring. Our experts installed a new one, and after adjusting the tension, tested the balance to make certain the door had been completely restored.
Elvira Ballard
- Danville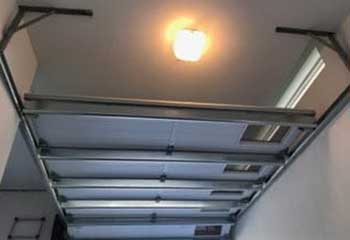 Garage Door Off Track
Customer Issue: The customer noticed that some of the rollers were no longer in the track as they were supposed to be and that his door didn't seem to want to move at all.
Our Solution: The door was disconnected from the opener and clamped into place for safety so that our expert could more easily open and inspect the track. Once it was determined to be clear of debris, the rollers were inserted back into it.
Ashley Gonzales
- Blackhawk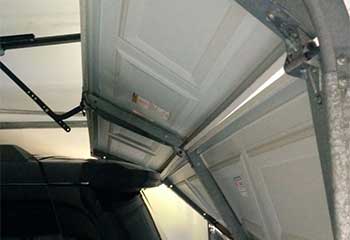 Garage Door Troubleshooting
Customer Issue: Mr. Jenkins' garage door stopped in the middle of opening, and wouldn't rise far enough to let his car out.
Our Solution: Recognizing the signs of an opener calibration issue, the team reset the opener and adjusted its force and travel settings to see if they could get different results. When they did, it was simply a matter of recalibrating those settings for Mr. Jenkins' door.
Peter Jenkins
- Blackhawk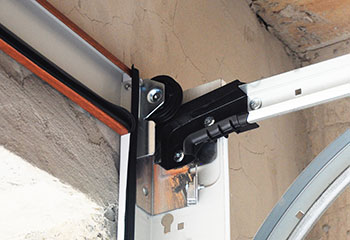 Roller Replacement
Customer Issue: Door makes a lot of noise.
Our Solution: After making sure the springs and hinges were no cause for concern, we replaced the worn metal rollers, which were the reason for the excess noise. We installed new nylon-coated units instead, as they were naturally quieter and didn't require lubrication maintenance, which the customer preferred to avoid.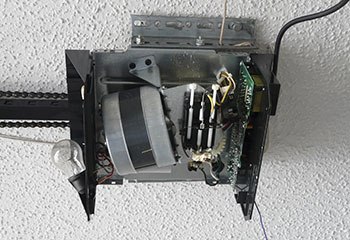 Opener Repair
Customer Issue: Opener failed to start.
Our Solution: The first thing we checked was the connection to the power outlet and the remote control batteries, as very often these two seemingly obvious things are neglected. Then we proceeded to inspect the electrical wiring and the internal parts of the opener, until we found the source of the problem to be the circuit board. We replaced it with a new unit that matched the opener model, and the problem vanished.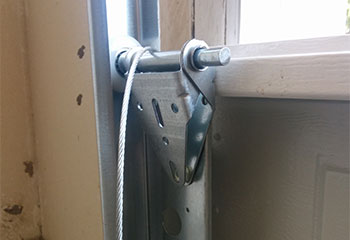 Cable Replacement
Customer Issue: Old, frayed garage door cables.
Our Solution: We assessed the situation and checked the condition of other parts of the system to determine if something else needed to be replaced. We then replaced both cables with new ones who were even more capable of supporting the weight of the door panels.